We are a private practice in Louisville providing Speech Therapy and Mental Health support to children and adolescents.
Your child doesn't have to struggle. Learn how your child
can be successful at school, home and life. Struggling in school?
Having meltdowns because they don't have words?
Not wanting to talk or shutting down?
Embarrased to talk?
Not understood by others?
The Speech-Language Pathologists at LTG have over 30 years experience specializing in speech/sound, language, literacy and stuttering.
Our clinical psychologist will provide support for your child on the day they need it.
"I highly recommend Louisville Therapy Group. Kimberly Aridano was so wonderful with my 2 year old son. She coached me on ways to help him with speech at home and he very quickly improved and graduated. He loved going to LTG and even misses going to play with Ms. Kim. Highly Recommend!"
— KC
We provide therapy that is fun, enriching, and effective.
Let's schedule an appointment to identify potential issues and develop a plan for treatment. We look forward to working with you and your family.
Learn valuable tips to practice at home in your very first session.
Fill out the Contact Form below and a Speech Therapist or Psychologist will be in touch right away to discuss your concerns.
This site is secure & your privacy is protected.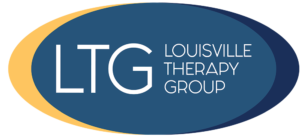 Louisville Therapy Group, PLLC
2618 Pindell Avenue •
Louisville, Ky 40217
(502) 501-6789