Speech Therapy
Watch your child's confidence and communication skills grow.
The Speech Therapists at LTG specialize in the following areas: 
Speech
Is your child:
having trouble saying sounds correctly?
not understood by others?
Language
Is your child:
having difficulty understanding and expressing themselves?
frustrated or having challenging behaviors?
having difficulty in daycare or school?
Fluency
Is your child stuttering?
How do I help my child who is stuttering?

When should I be worried about my child's stuttering?
Literacy
Is your child:
having difficulty with reading and/or spelling?

understanding what they have read?
Let's get started!
Find out exactly where your child is excelling and where they may need some additional support. Fill out the contact form below to see if an evaluation is the next step for your child.
After a thorough evaluation, we will work together to come up with a treatment plan. Watch how your child's confidence grows as their communication skills improve.
You don't have to keep watching your child struggle.
We will help your child reach their full potential.
Learn valuable tips to practice at home in your very first session
Request an appointment with our team, and we'll be in touch right away to schedule your first visit.
This site is secure & your privacy is protected.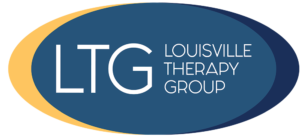 Louisville Therapy Group, PLLC
2618 Pindell Avenue •
Louisville, Ky 40217
(502) 501-6789